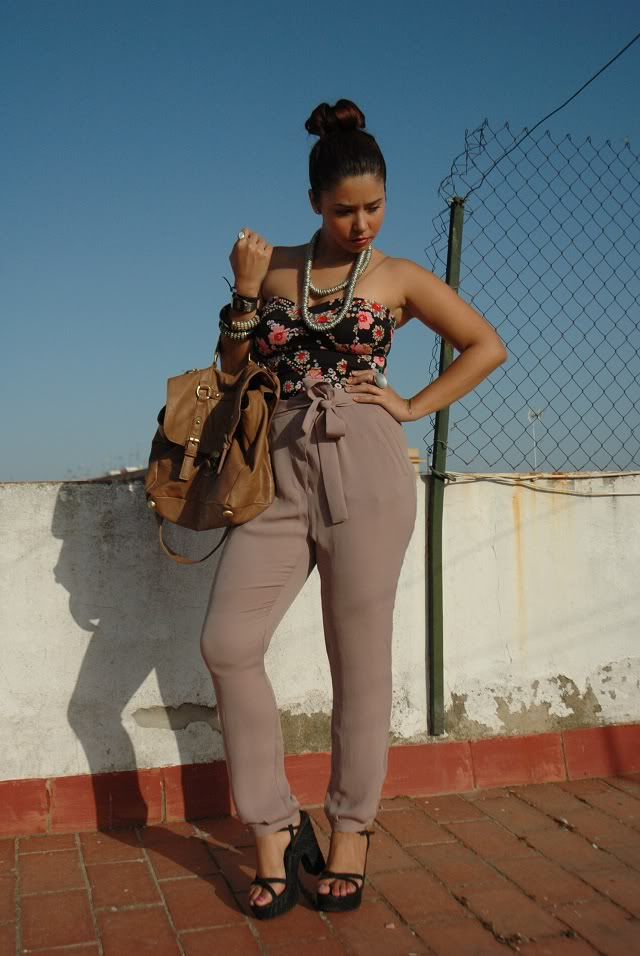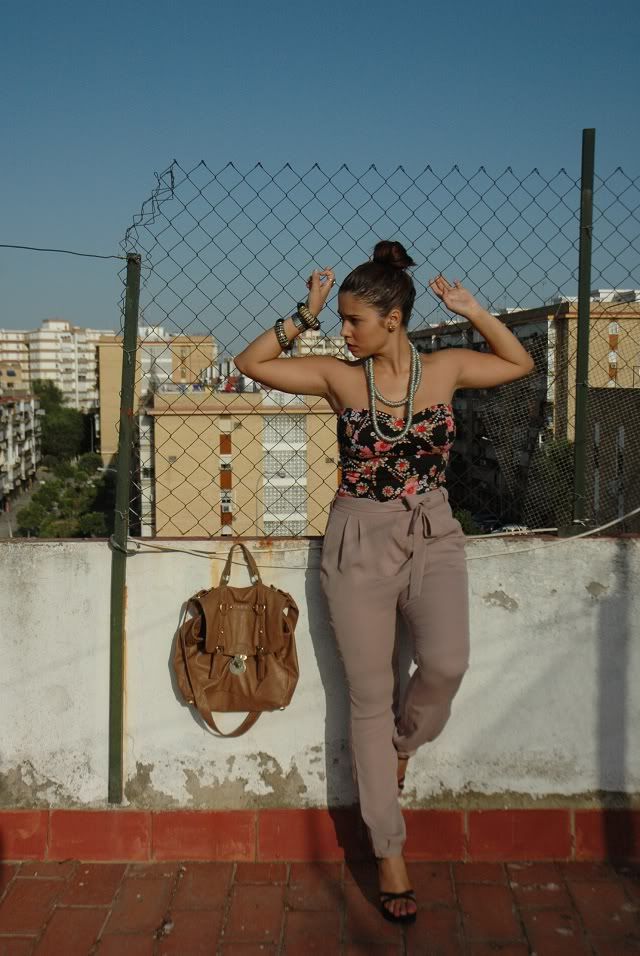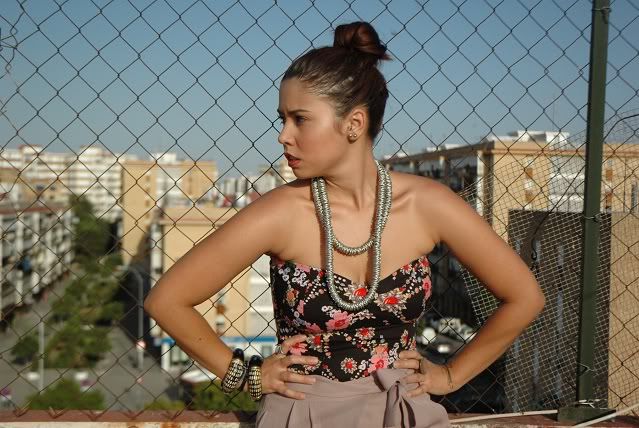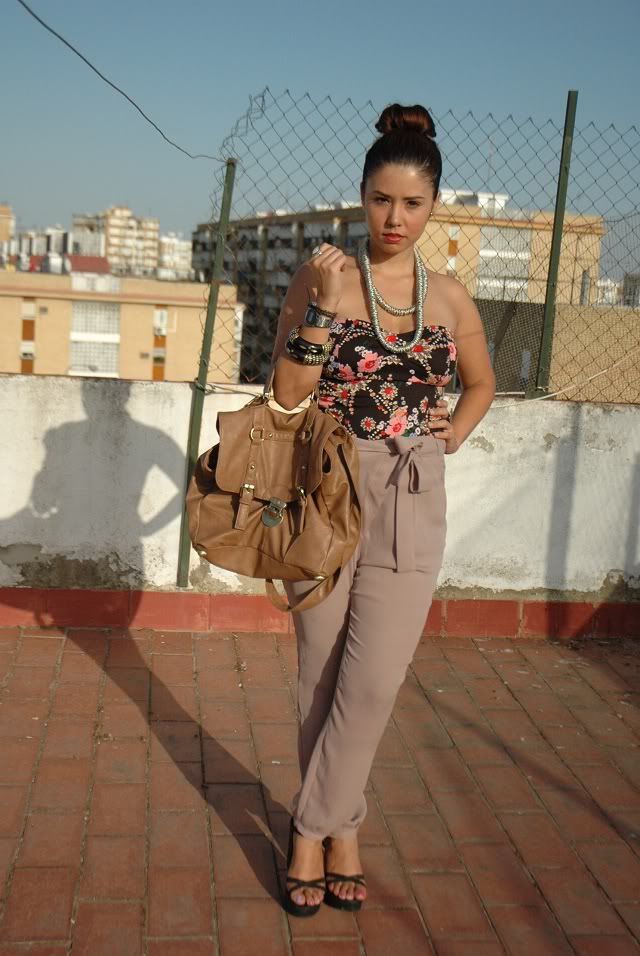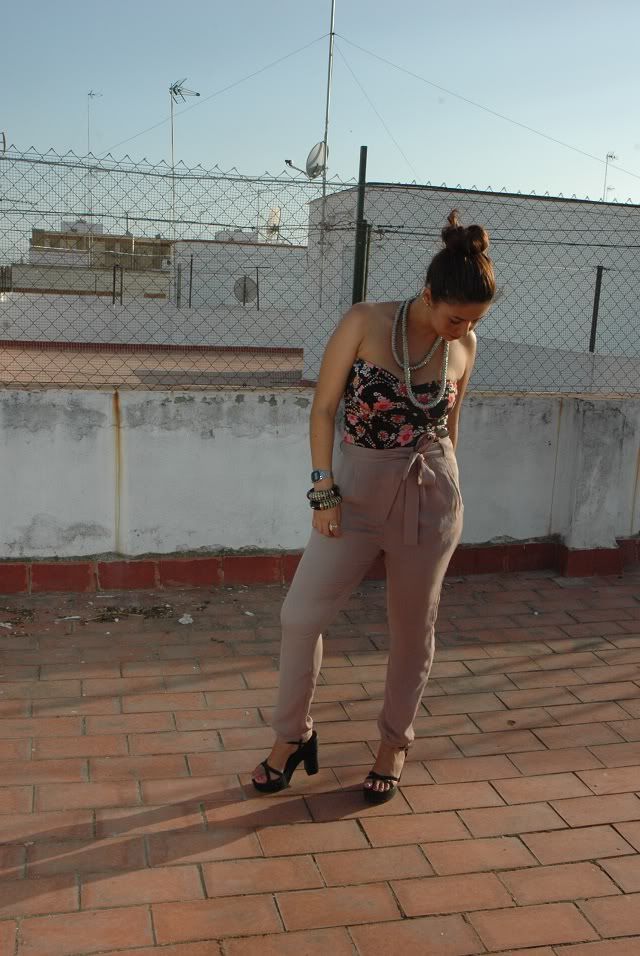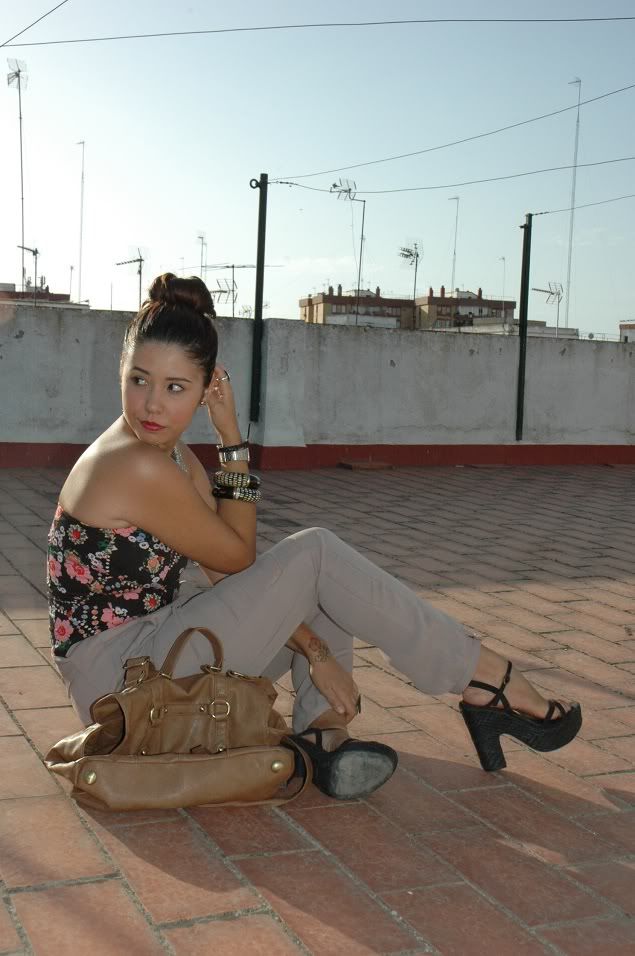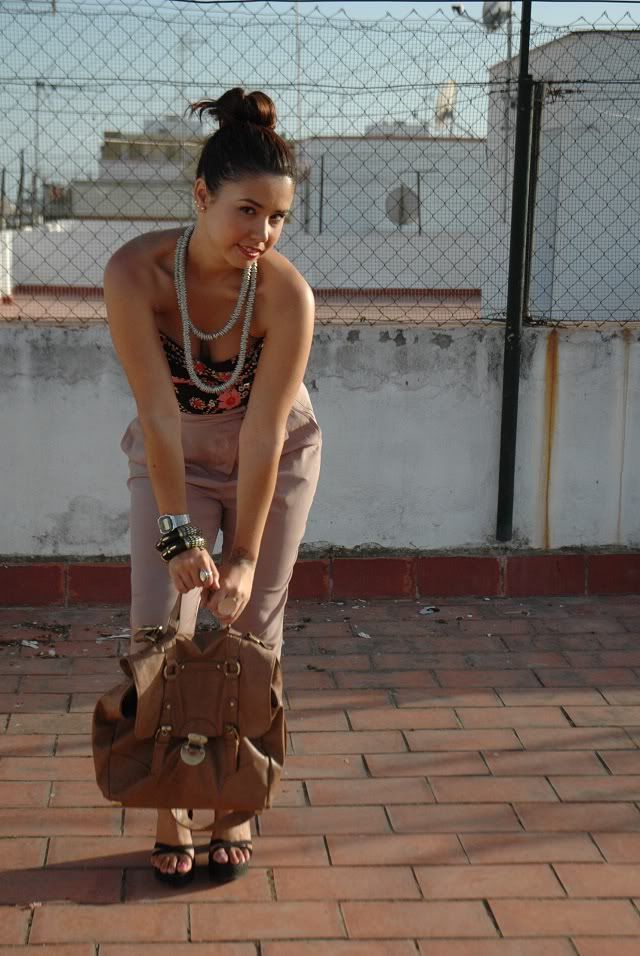 He estado algo líada estos días y además sin fotógrafa como de costumbre. Es que mi fotógrafa es una chica muy ajetreada. Pero ayer en un ratito sacamos tiempo para fotografiar este look tan sofisticado que llevé. El pantalón lo tengo desde reyes que me lo regalarón y sólo me lo había puesto una vez. Que desperdicio cuando es favuloso.
También quería compartir con todas ustedes un nuevo cambio en mi vida , que aunque no tiene nada que ver con esto estoy feliz de contarlo al mundo. Me acabo de hacer vegetariana!!! Y estoy muy feliz porque veo los resultados día tras día y los beneficios son muchos. He tomado esta desición por un curso de nutrición que nos han dado en el trabajo y hoy en día no sabemos lo que comemos todo está hormonado y con química. Así que desde hace una semana así mis mejores amigos son, las verduras, pastas, patatas, arroces, y legumbres con mucha fruta y cereales así como el lino, sesamo, avena, frutos secos crudos, pasas, leche y yogurt de soja, tofu...
Así que nada si quereis información respecto a mi alimentación o estais interesadas, escribidme! Un besito grande a mis pequeñas!!! Gracias por estar ahí.
Iliad have been something these days without a photographer and also as usual. Is that my photographer is a very busy girl. But yesterday in a little while we took time to photograph this look so sophisticated that I took. The pants I have it from kings who gave it to me and I only had it once. What a waste when favuloso.
I also wanted to share with you all a new change in my life, though it has nothing to do with it I'm happy to tell the world. I just do vegetarian! And I'm very happy because I see the results every day and the benefits are many. I have taken this decision for a nutrition course that we have at work and today we eat do not know what it's all hormones and chemistry. So for a week and my best friends are vegetables, pasta, potatoes, rice, and vegetables with fruits and cereals and flax, sesame, oats, raw nuts, raisins, milk and soy yogurt, tofu ...
So if you want any information about my diet or you are interested, write to me! A big kiss to my little! Thanks for being there.
------------------------
***Corpiño/top:Blanco***(old)
***Pantalon baggy/Baggy pant:Sfera***Old
***Bolso/Bag:Blanco***old
***Sandalias/sandals:Str***New
***Collar/Necklace:Bamboleo***old
***Pulseras/Jewery:Bershka***
***Reloj/swatch:Casio***